List of Targets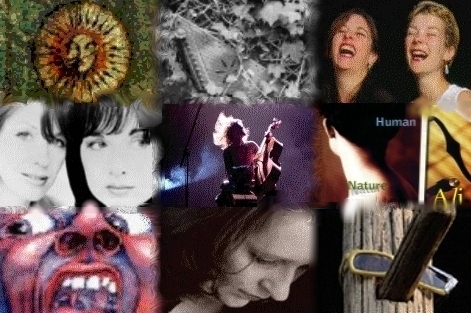 Wanted: Live
If any of the musical acts listed above are sighted, do not approach. Instead send all concert tickets to kyle@lazarusharps.com
---
---
Other suspects
Surveillance has also been placed on the following web sites:
The Clarsach: declassified secrets of this mysterious instrument, a very nice site written by the one known only as "Simon"
Sunflower: The guerrillas of the Dutch folk harp scene-- you never know when or where they will strike!
Catatonics: The Celtic world's answer to Deep Throat
Sally Boyd: There was an incriminating photograph, but it has mysteriously disapeared
Jochen Vogel: one of Kyle's harp heroes. Strangely enough, another site offers MP3s from a "Kyle Vogel." Coincidence??
Evidence

The Harp Files
A list of harp-related links would be redundant, given that you can now view all of InterPol's recently declassified harp files, aka The Harp Ring.

Other links that will probably get Kyle into trouble


Behind the Snakeskin Curtain
Through creative use of a 40-word vocabulary and elaborate use of hands, Kyle has finally been made to understand that Solongo plays hutschirr (Mongolian snake-skin fiddle), NOT its more famous cousin the mhorrin khorr (horse-head fiddle) as reported in the liner notes to "Old Loves." Thus the error. Perhaps Kyle should have consulted some of the following Mongolian-interest web sites before going to press:
---